随着中国高速铁路及地铁轻轨的大规模研发和建设,国家对此类专业人才的需求也在日益增加。一方面,国内的基础及技术教育跟英美同类教育的水平客观上还存在差距,另一方面,实践和独立研发教育的力度不足,导致学生理论跟实践结合的能力稍显逊色。面对较大的人才需求缺口,国内院校培养不出那么多符合用人要求的人才,那么选择到英美相关专业实力较强的大学进行学习深造不失为一种最好的选择。
英国哈德斯菲尔德大学与中国中铁建工集团、3M公司、捷豹公司等世界大型企业都有长期的研发和员工培养等合作关系,根据欧洲及中国对此类紧缺技术人才的需求,结合学校的学科和教学优势,特别开设了一门新课程:铁路系统安全与风险管控(硕士层级)MSc Railway Systems Safety and Risk。
课程主要优势:
1、 铁路技术与研究专业领域排名全英国前三位。(另外两所大学分别是:University of York约克大学和University of Birmingham 伯明翰大学)
2、 大学的精密技术研究中心是全英国公认最好的,位列欧洲前三位。
3、 课程依托于大学的铁路研究所(Institute of Railway Research (IRR)),此研究所涵盖了世界范围内的与铁路相关的各个项目研究,以及人才的培训和培养。
4、 课程授课不仅拥有大学最优秀的师资团队,更获得了多位铁路系统安全国际水平专家的授课支持。
5、 选修课程将会根据每年最新的研究及技术成果进行调整,确保课程的时效性及前瞻性。
6、 就业领域广泛,起薪较高。
7、 理论与实践紧密结合,每年招生人数仅为15人。
8、学院拥有专门的职业发展及就业信息中心,学生就业率可高达100%。
9、硕士课程阶段享受2000英镑奖学金,完成硕士课程阶段课程以优秀层级(Distinction)学位毕业的学生,可以直接申请校长奖学金— 全额博士学费奖学金。
10、拥有先进的教学及研究硬件设施,学生学习体验满意度位列英国前茅。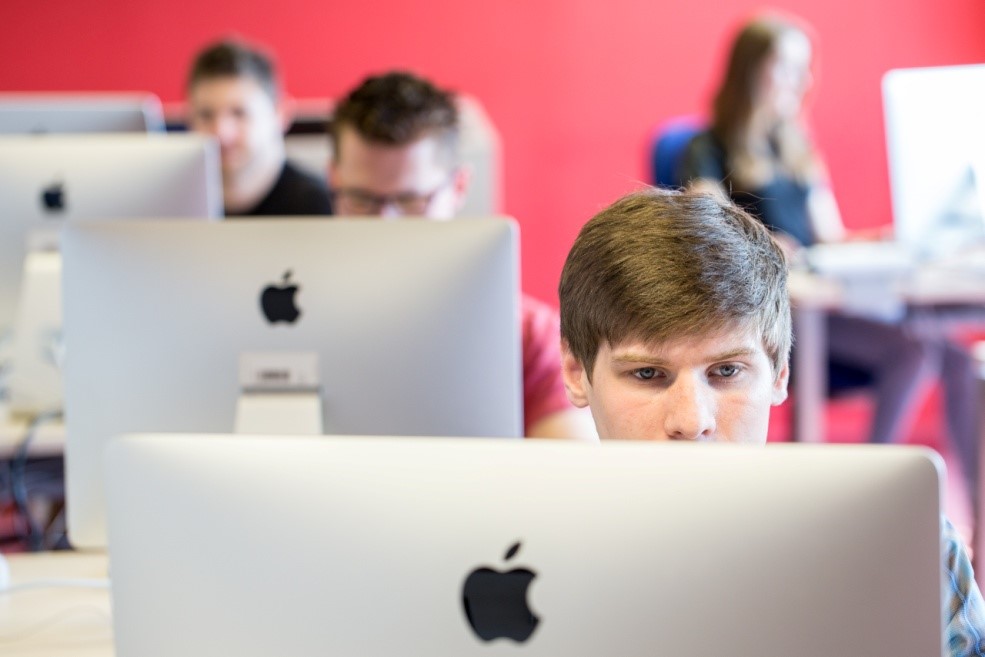 课程核心内容:
Systematic Safety for RSSR RSSR系统安全性
Safety and risk often introduce fierce debates about what is true, what is good, what is possible, what is justified, what is viable and what is sustainable. This module investigates those fundamental questions by focussing on the systems approach to safety. The model treats the principles and philosophy safety, safety systems, system engineering and safety management in general terms and their application to railways in the past, the present and the future.
Learning from Accidents 事故学习及分析
The hallmark of modern safety analysis is that we learn from accidents to prevent them from happening again and that the correct mitigations are in place. We have gone from a reactive approach to safety in the early days of rail to this proactive mind-set. This module aims to provide the student with a critical understanding of the lessons from history regarding railway safety and how we learn to avoid accidents in the future based upon these events.
Safety Decision Making 安全决策
In a regulated industry it is important that the developers, operators and regulators of rail systems have a shared view of the acceptable level of risk. This module focuses on the question: How safe is safe enough? The module treats moral and ethical dimensions of safety decision-making, established techniques for decision making and the practical implications of this in science, and under different legal and regulatory regimes.

Risk Analysis 风险分析
This module focuses on a risk analyst's toolbox. This module aims to provide you with a broad understanding of the tools and techniques used to identify and prioritise hazards/risks, and then assess how effective additional risk controls would be. The module has a high mathematical content and a dedicated session will be used to teach safety-relevant mathematical and statistical techniques.
Engineering Safety Management 工程安全管理
This module examines how Engineering Safety Management (ESM) is used to ensure that new engineering designs are introduced safely onto railway systems. The module focuses on the international standards EN50126, EN50128 and EN50129 for railway safety and reliability, and provides a means of synthesizing the lessons learnt throughout the railway safety domain.

Human Factors, Culture and Competency 人为因素、文化及职业能力
In any safety-critical environment, people are both a major strength and a major weakness. The railway system is a complex interaction of humans and technology so problems are bound to arise. This module aims to give students an overview of how human factors affect the safety and the complexity of the system.

Safety Regulation and Approvals 安全监管与准入
This module addresses safety approval of new systems and ongoing regulation of operational systems, with a particular focus on the regulatory regime and economic constraints that apply. This takes into account regulatory best practice and the legal basis for regulation, focussing on safety law.

Safety Leadership and Communication 安全领导力与沟通
To be effective, safety managers and engineers need to be able to convince others to follow their lead in improving safety or, where safety performance is already good, agree that additional interventions are not justified. This requires strong analytical skills, subject mastery and the ability to communicate messages effectively. This module will focus on combining the content of all prior modules in the MSc RSSR and managerial skills to provide students with the building blocks to become inspirational safety leaders.

Thesis Project 论文项目